Research Paper: The Twitter Exploit
Authors: Josephine Lukito, Chris Wells, Yini Zhang, Larisa Doroshenko, Sang Jung Kim, Min-Hsin Su, Yiping Xia, Deen Freelon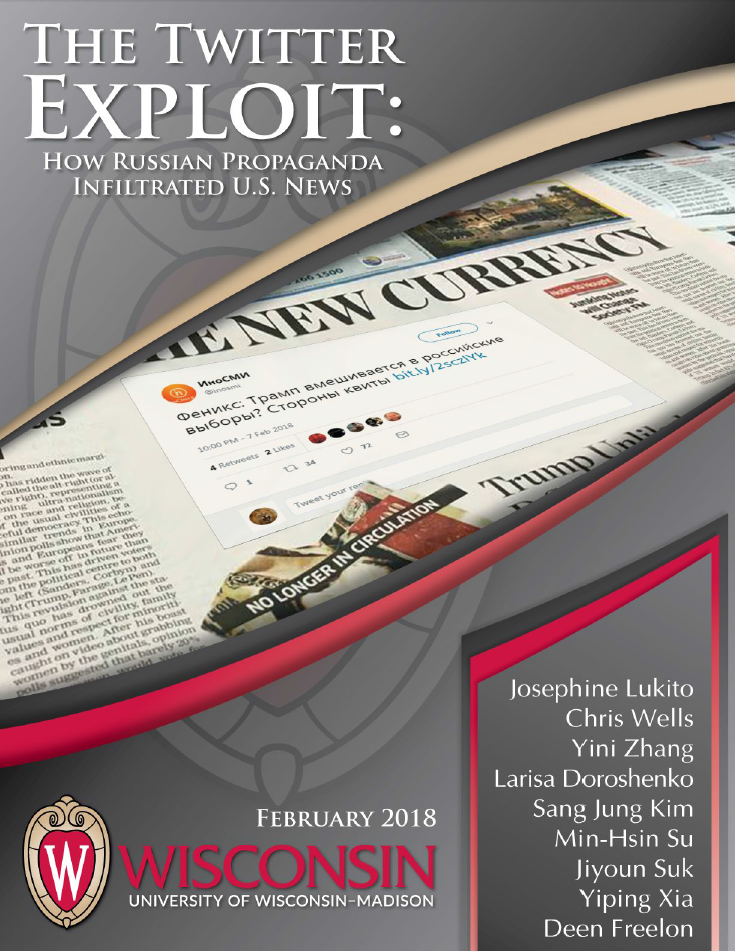 Executive Summary: Researchers have begun to describe the behavior of social media accounts associated with Russia's Internet Research Agency (IRA). The bulk of this work, including public statements by social media platforms Twitter and Facebook, has focused on the impact these accounts had within the social media sphere and estimated that American exposure to IRA content numbered in the hundreds of millions of impressions.
We describe a new dimension to the reach of IRA accounts, demonstrating that it extended beyond social media and into American journalistic media.1 Searching 33 major media outlets during and after the 2016 election, we found 32 outlets with at least one story that embedded a tweet from IRA accounts: a total of 116 articles. These findings suggest that projections of IRA reach based on social media metrics are likely underestimated.
Moreover, the deep penetration of IRA content into news media is indicative of the extent
to which the Russian information operation affected American political discourse, and points to significant challenges facing journalism in the social media age.
In this study, we describe the nature of the IRA content that appeared in news media, and what it was doing there—what role it played in the construction of journalistic content. We also discuss how American journalism must respond in the face of intentional information manipulation in the political sphere. Here, we summarize our key findings.
To download a copy of our research paper, visit this link.
This piece was published in tandem with a piece at Columbia Journalism Review.